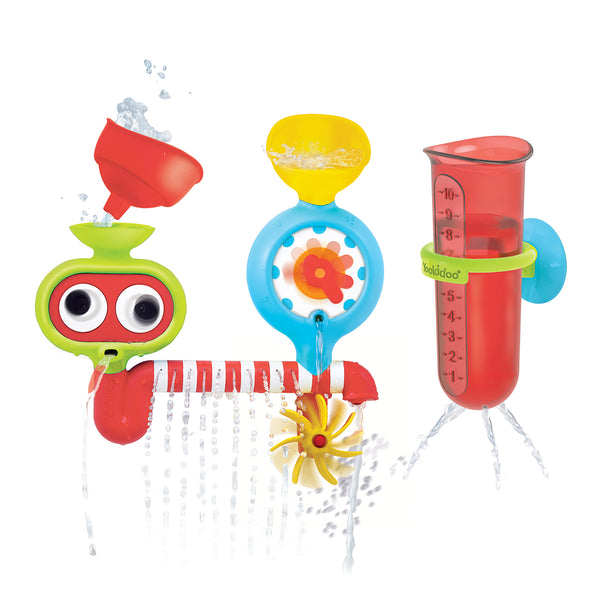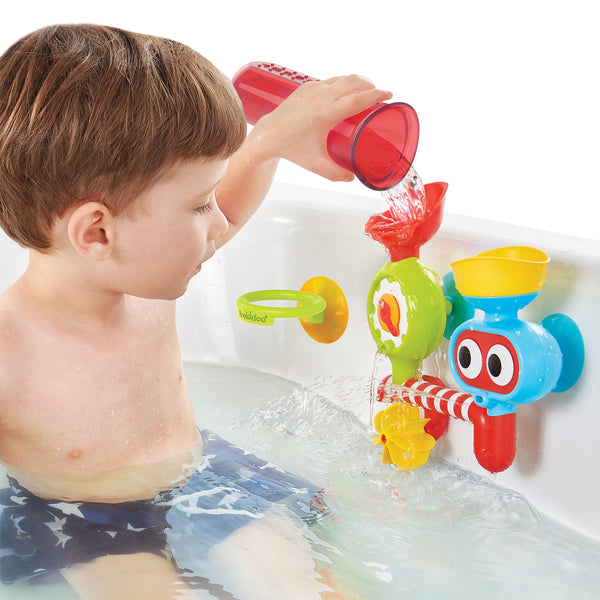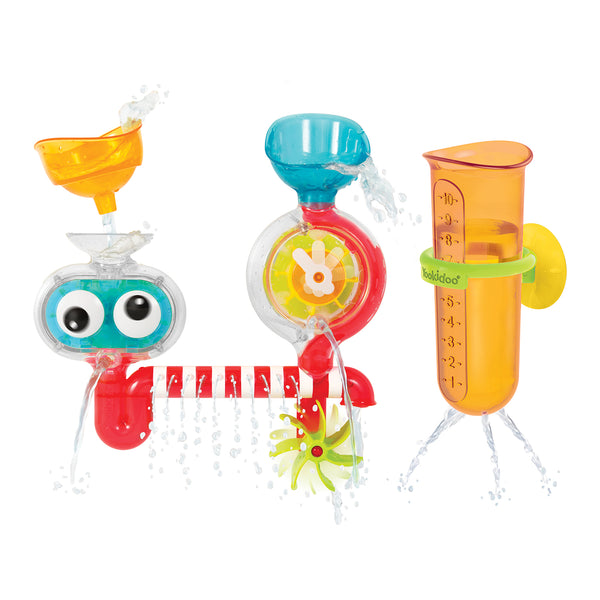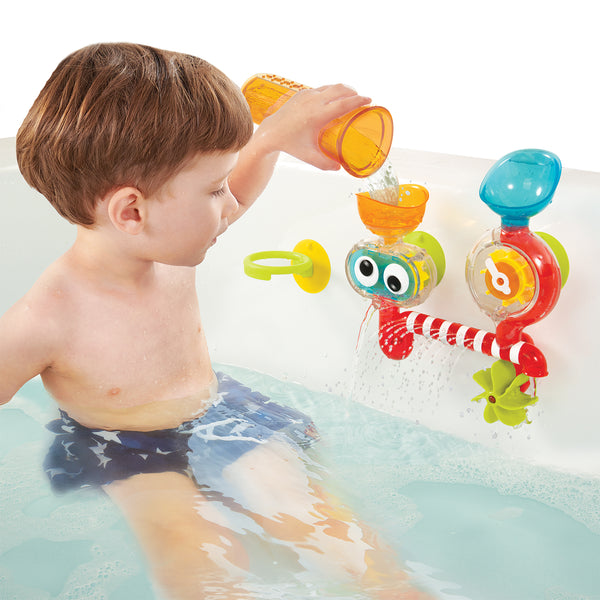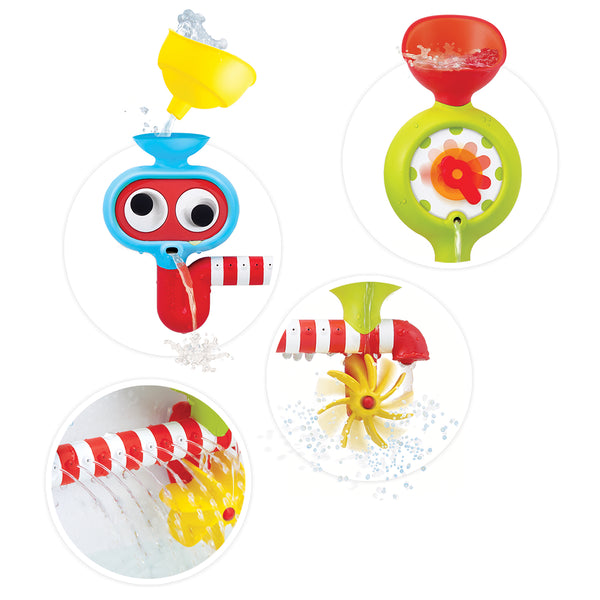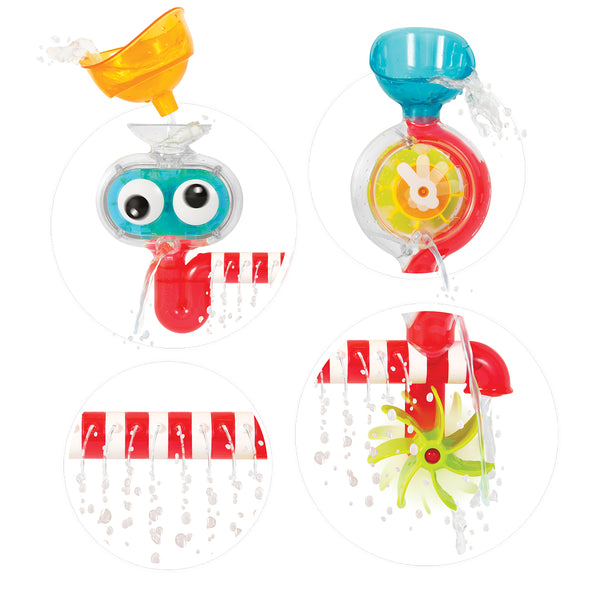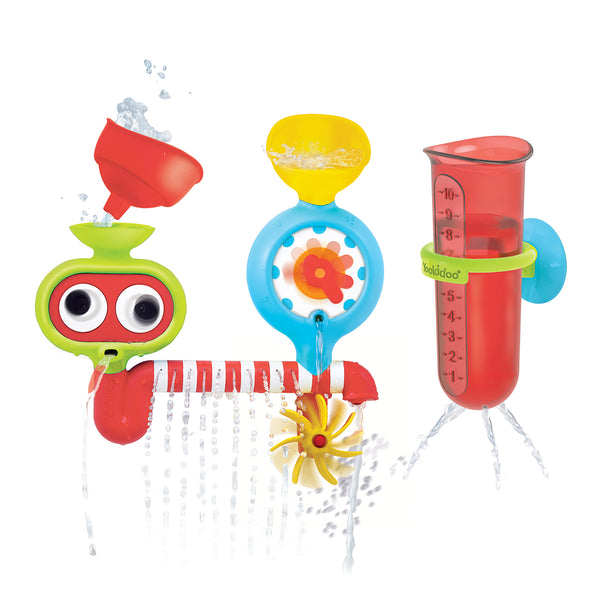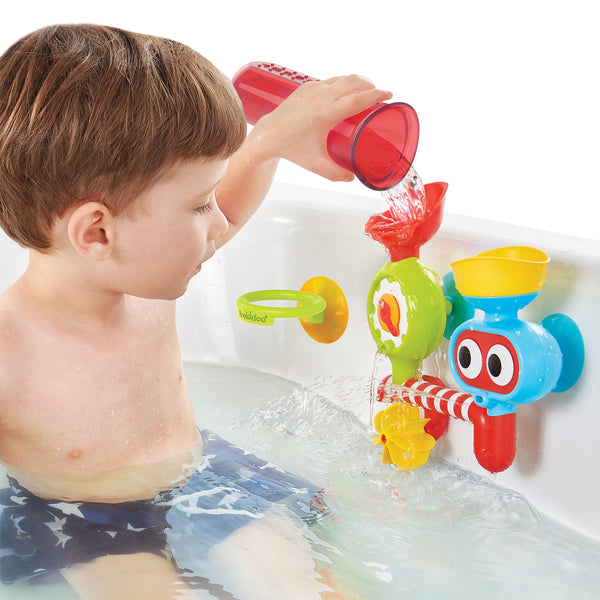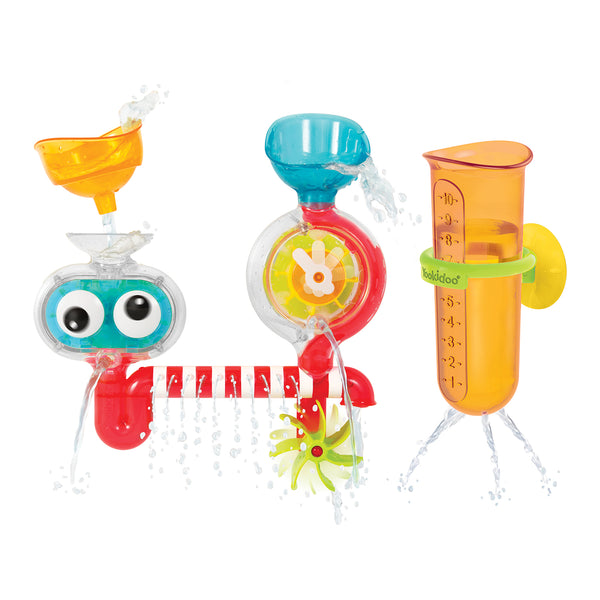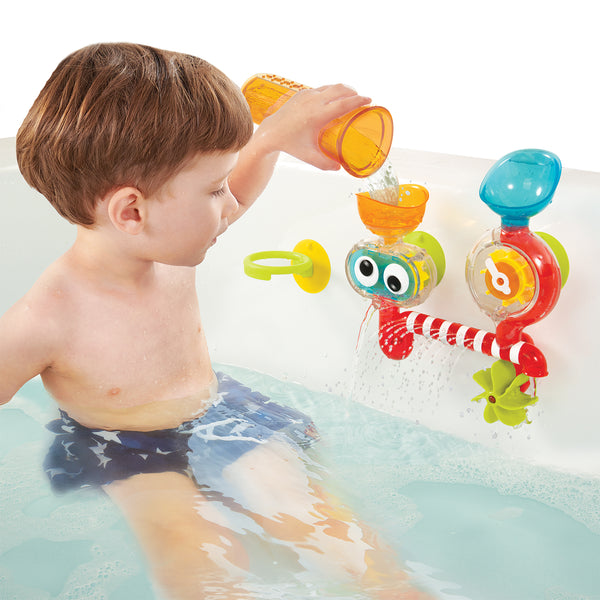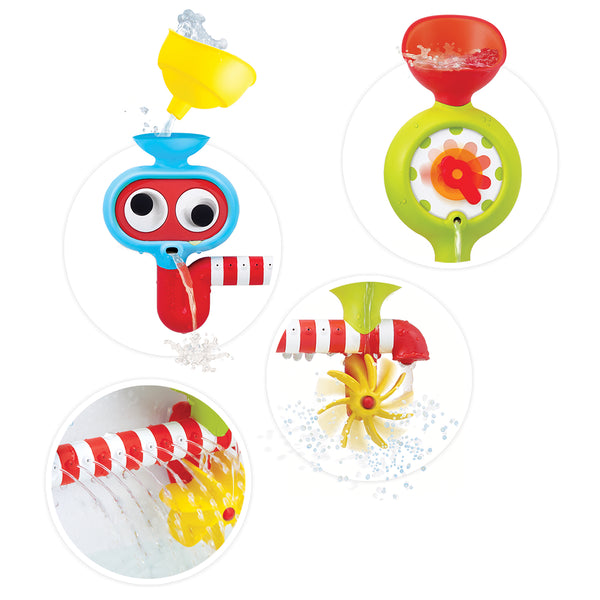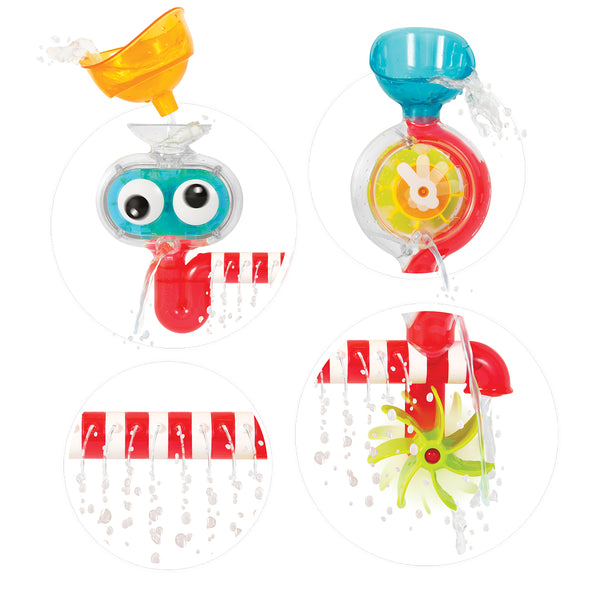 Video
STEM comes to life with the pure power of water! This wacky mad-science lab sets off an exciting chain reaction of 10 surprising water sprays and endless curiosity – for budding scientists and water babies alike.
Attach the water lab to the tub with the suction cups, fill the test tube with water – with or without the help of the metered marks of measurement on it – and pour it into a funnel. Then watch the mysterious effects unfold with just the power of water!

Pour water into the detachable funnel and set the googly eyes into motion.

Pour into the other funnel and set the dial spinning.

Watch the water flow out from beneath the dial and magically spring out from the 10 holes in the pipeline.

Point out to your child the chain reaction as the lab is activated.

Follow the stream of water as it flows out from under the googly eyes, from one side of the pipeline to the other, and spins the propeller.

The water lab attaches to the tub for easy play and storage.
Good to Know
Safety first
The lab can be based in shallow waters, so a safe water level is enough. Also, since the lab can be filled with water from the tub, water temperature remains constant.
Eco-friendly
No more running water to enjoy this bath toy! The lab caters to kids' love of running water by spraying and straining bath water through its pipes.
Certified
This toy promotes STEM learning important to contemporary child development – including sequential thought.
"Great bath toy that works like you expect. The spinners and eyes rotates easily, they don't get stuck. There is a lot of activity going on when water is poured into one of the spouts. Really well made. My toddler has fun with it and we've had it for over a year now." | PasDeLapin, California
FAQ
Does this toy require batteries?

Spin 'N' Sprinkle Water Lab does not require batteries and is powered solely by the power of water.

Is this product BPA free?

Yes, this product is BPA free.
What age is this product for?

This product is recommended for children ages 12-36 months. No matter what their age, you should never leave a child unattended in the bathroom or bathtub.

What should I do if I notice mold developing?

It is recommended to properly rinse, drain, and dry out the product after every use. Unless you do that, Yookidoo® bath toys will need a good cleaning every two weeks or so in order to remain mold-free. When a thorough cleaning is required, fill up a bucket with water and add in some vinegar. Let the toy soak in the vinegar water for around 20 minutes, then rinse it off and dry using a paper or cloth towel.